Destinet is a visual tool, that means you always see what you change.
Regardless of where you are, type "/admin" behind the URL in the address bar of your browser.

A login field will appear, where you enter the username and password that you received from your Destinet partner.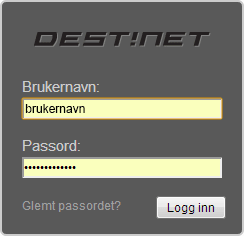 Forgot your password? Just use the 'Forgot password?' function. You will receive a new password at the email address specified for your user.